A Cannes in occasione del TFWA 2018 con l'esclusivo marchio di Profumeria Artistica Calé Fragranze d'Autore.
02 October 2018
In occasione del TFWA World Exhibition & Conference (30 settembre - 5 ottobre 2018), Calé Fragranze d'Autore ha proposto a Cannes il suo originale ed esclusivo viaggio olfattivo-musicale. Silvio Levi, fondatore di Calé e autore del progetto, ha scelto il french touch di Philip Abussi, compositore e Head of Music di Mokamusic.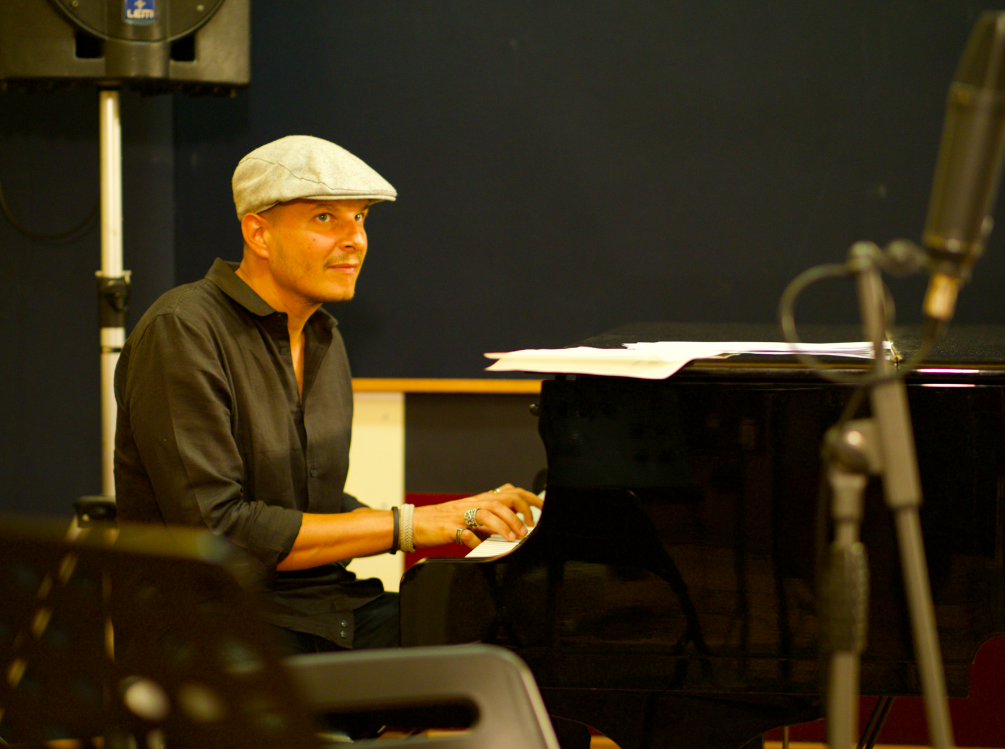 Nella foto Philip Abussi (Co-founder & Head of Music Mokamusic)
Philip Abussi, dopo aver ascoltato i racconti delle 11 fragranze della Collezione Calé, ha restituito in note le emozioni e le sensazioni ricevute attraverso il viaggio olfattivo da lui stesso compiuto.
Il compositore ha scelto per questo progetto la strada della composizione orchestrale, inserendo un ensemble di strumenti, il piano, da lui stesso suonato, la chitarra classica e la chitarra elettrica, il violoncello classico ed il violoncello elettrico, l'oboe, un terzetto di violini, il contrabbasso, il coro femminile, la batteria ed il flauto traverso.
Ad impreziosire la composizione, suoni di elementi naturali, come il riso utilizzato come un vero e proprio strumento nella traccia dedicata alla fragranza Dolce Riso, e lo scoppiettio del fuoco nella fragranza Mistero.
La collaborazione di eccellenza tra Silvio Levi e Philip Abussi ha aggiunto valore alla percezione olfattiva e ha permesso di sperimentare una nuova dimensione espressiva del profumo.
Il progetto recentemente presentato a Cannes durante il TFWA, Duty Free and Travel Retail's Global Summit, nella prestigiosa cornice del 55 Boulevard de la Croisette, era stato presentato precedentemente al Pitti Fragranze 2018, ad Esxence 2018, al Mipel 2018 e nell'ambito di altri importanti eventi.
La produzione musicale è stata coordinata e seguita da Mokamusic.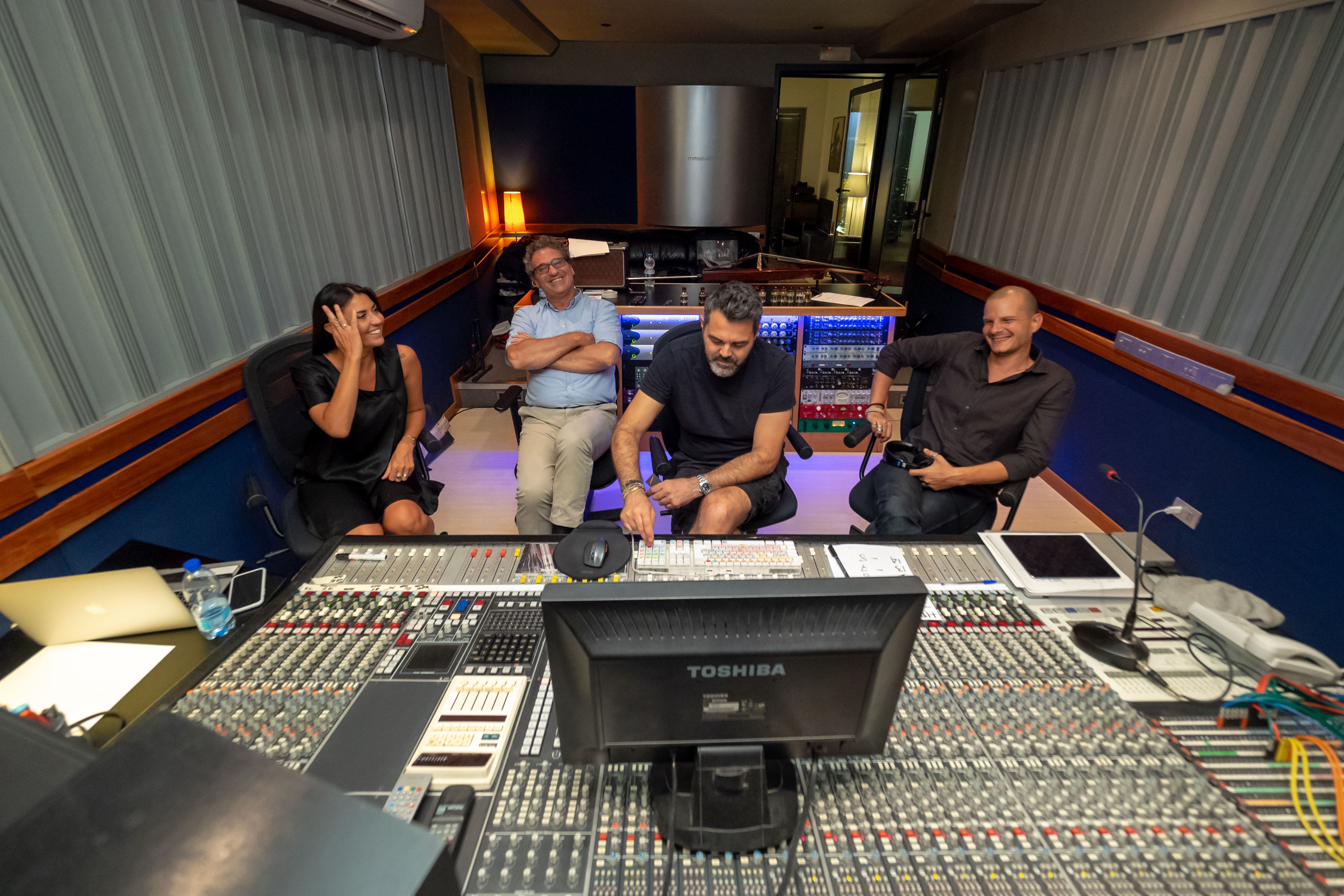 Nella foto Anita Falcetta (Mokamusic co-fouder & External Relations), Silvio Levi (Fondatore di Calé e Autore del progetto), Gabriele Gigli (Sound engineer), Philip Abussi (Co-founder & Head of Music Mokamusic)
Ascolta le tracce su: http://calefragranzedautore.com/scented-music/
Ringraziamo Silvio Levi ed il suo team,  i professionisti e i musicisti che hanno partecipato:
Philip Abussi (composizione e piano)
Gabriele Gigli (sound engineer)
Enrico Vanossi (chitarra e chitarra elettrica)
Francesco Quaranta (oboe)
Daniele Biccirè (flauto)
Antony Kevin Montanari (viloncello classico e violoncello elettrico)
Luigi Correnti (contrabbasso)
Silvana Shqarthi (violino)
Franco Formenti (violino)
Katia Forelli (violino) 
The Good News Female Gospel Choir